All the resources you need
Download our fundraising resources to tell the world you're taking part in The Asthma UK Step Challenge and watch the donations roll in.
(1.86 MB)
Stick this up at work / in your community areas to spread the work and encourage people to sign up with you!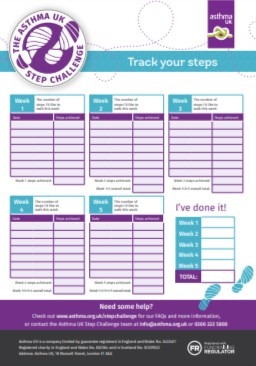 (1.84 MB)
Keep a log of your steps to keep you motivated and see how well you're doing against your target.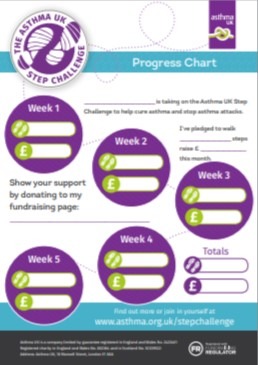 (2.48 MB)
Stick this up for people to see how well you're doing with your steps and your fundraising. It's a perfect way to update everyone and encourage them to sponsor you.
(415 KB)
Download your Challenge accepted, Halfway through and Challenge Complete social media badges for your step milestones. Share far and wide on your social networks to update your followers and encourage them to donate!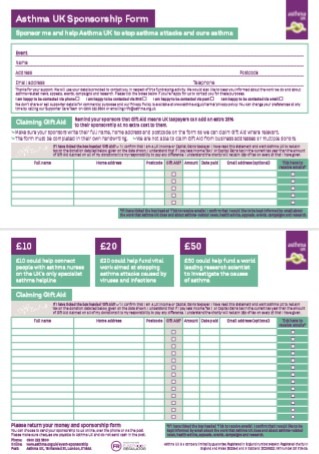 (119 KB)
Keep one of these handy in your bag to collect donations from friends and family who'd rather give you cash or cheques.
How to pay your offline money in
(46.5 KB)
Download our guide to give you all the information you need to pay in any cash, cheques and offline sponsorship that you collect.